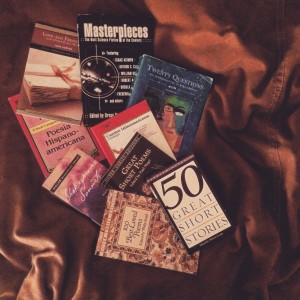 "The great thing about a short story is that it doesn't have to trawl through someone's whole life; it can come in glancingly from the side." – Emma Donoghue
While I tend to gravitate towards book-length works, there is so much to be learned and gained from shorter pieces as well–from fiction to non-fiction, from the written word to the spoken. And so I've become very interested in reading a wide variety of short stories, essays, and speeches–both old and contemporary.
The lists are in constant growth, as I'm always hearing of new works to read, and they are in no particular order. Those I've read are crossed out, and those for whom I've written up my thoughts are linked to that particular essay.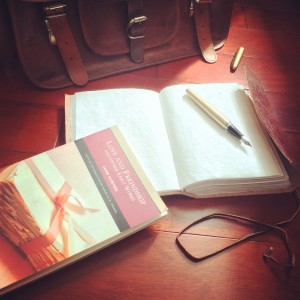 Short Stories
Gabriel Garcia Marquez's

En Este Pueblo No Hay Ladrones

Edgar Allan Poe's

The Masque of The Red Death

Isaac Asimov's

I, Robot

Arthur Conan Doyle's

A Scandal in Bohemia

Ernest Hemingway's

The Three-Day Blow

John Steinbeck's The Chrysanthemums
Sylvia Townsend Warner's

The Pheonix

Katherine Anne Porter's

Theft

F. Scott itzgerald's

Emotional Bankruptcy

Ray Bradbury's

All Summer in a Day

Arthur C Clarke's

The Sentinel

Philip Dick's Second Variety
Flanney O'Connor's

Good Country People

Luis Borges'

The Library of Babel

Kurt Vonnegut's Tomorrow and Tomorrow and Tomorrow
Rokeya Sakhawat Hussain's Sultana's Dream
Essays
Leo Tolstoy's

What is Art?

James Baldwin's

Notes of a Native Son

David Foster Wallace's

Consider The Lobster

Iris Young's

The Myth of Merit

C.S. Lewis'

On the Reading of Old Books

Lionel Trilling's

Manners, Morals, and the Novel

CS Lewis's

An Experiment in Criticism

and/or

Different Tastes in Literature

George Orwell's

Politics and the English Language

Hermann Hesse's

The Magic of the Book

Bertrand Russell's

The Value of Free Thought: How to Become a Truth-Seeker and Break the Chains of Mental Slavery

Judith Jarvis Thomson's

A Defense of Abortion

George Orwell's

Notes on Nationalism

Rebecca Solnit's

Silence is Broken

Sor Juana Inés de la Cruz's Answer by the poet to the most illustrious Sister Filotea de la Cruz
George Washington's Farewell Address
Henry David Thoreau's

Civil Disobedience
Speeches
MLK's

I Have a Dream

Lincoln's Speech on the Dred Scott Decision
Susan B. Anthony's

Homes of Single Women