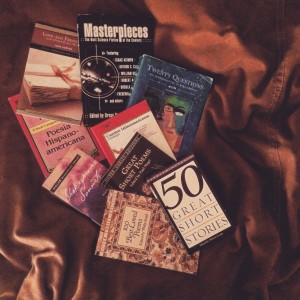 "The great thing about a short story is that it doesn't have to trawl through someone's whole life; it can come in glancingly from the side." – Emma Donoghue
Thanks to my friend Cleo from the Classical Carousel, I heard about the Deal Me In Reading Challenge hosted over at Bibliophilopolis each year. The goal of the project is to read 52 short stories in 52 weeks, with a story assigned to each card in a standard deck of playing cards (each participant makes up their own list). Each week you draw a card at random and–voila!–that's the story you'll read that week. (There are also some variations on this challenge with lesser reading requirements offered; a "Full Moon" version, for instance, which is only 1 story per month.)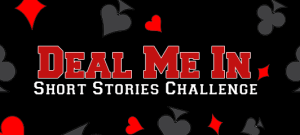 My 2016 Deal Me In Challenge
I only just heard of this challenge at the end of March with 40 weeks left in the year. I've decided on the following "Fortnight Version" structure (drawing a card every 2 weeks):
Drawing from 10 short stories and 10 essays at random every 2 weeks
Drawing from 20 poems at random, every other 2 weeks
I struggle to keep up with my daily reading goals as it is for my primary and SF&F projects, so I wanted to give myself 2 weeks to read a short story or essay. I've also been wanting to read more poetry, so I thought I would give myself a single poem to read every other week. So, I'll draw from the 2 suites of short stories and essays one week, and draw from the 2 suites of poetry the next.
Why Just a Single Poem Every 2 Weeks?
Certainly I can read more than just a single poem every 2 weeks can't I? More than just one of Shakespeare's Sonnets in one sitting? Of course, and I'm sure I probably will. But I've decided I really want to focus on one specific poem for a longer period of time; to mull it over again and again, to carry it around in my subconscious for several days, and to come back to it with a new perspective each time. And if it's a poem I particularly like, I'll make the effort to memorize it so I can recite it by heart.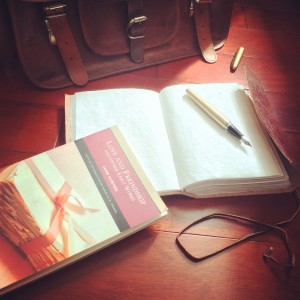 The Reading List
Since there are 40 weeks left in the year at this point, each of my suites will only contain 10 cards, or, Ace through 10. I'm drawing my first card on March 25th.
Short Stories (Spades)
A – Gabriel Garcia Marquez's

En Este Pueblo No Hay Ladrones

2 – Edgar Allan Poe's

The Masque of The Red Death

4 – Isaac Asimov's

I, Robot

5 – Arthur Conan Doyle's

A Scandal in Bohemia

7 – Ernest Hemingway's

The Three-Day Blow

8 – John Steinbeck's The Chrysanthemums
9 – Sylvia Townsend Warner's

The Pheonix

10 – Katherine Anne Porter's

Theft
Essays (Clubs)
A – Leo Tolstoy's

What is Art?

3 – James Baldwin's

Notes of a Native Son

5 – David Foster Wallace's

Consider The Lobster

6 – Iris Young's

The Myth of Merit

8 – C.S. Lewis'

On the Reading of Old Books

9 – Lionel Trilling's

Manners, Morals, and the Novel
Poems (Diamonds)
A – Alexander Pope's

Ode on Solitude

2 – Edgar Allan Poe's

The Coliseum

3 – Lewis Carroll's

Jabberwocky

5 – Emily Dickinson's

The Soul Selects Her Own Society

6 – Christina Rossetti's

Remember

7 – Ella Wheeler Wilcox's

Solitude

8 – Adelaide Crapsey's

November Night

10 – Emma Lazarus's

The New Colossus
Poems (Hearts)
A – José Martí's

Versos Sencillos

2 – Sor Juana Inés de la Cruz's

A Su Retrato

3 – José Asunción Silva's

Nocturno III

4 – José Eusebio Caro's

En Boca del Último Inca

5 – Gabriela Mistral's

Balada de la Estrella

7 – Christopher Marlowe's

The Passionate Shepherd to His Love

8 – Elizabeth Barrett Browning's Sonnet XLIII ("How do I love thee? Let me count the ways")
9 – William Wordsworth's

She Dwelt Among the Untrodden Ways

10 – Shakespeare's Sonnet CXVI ("Let me not to the marriage of true minds")